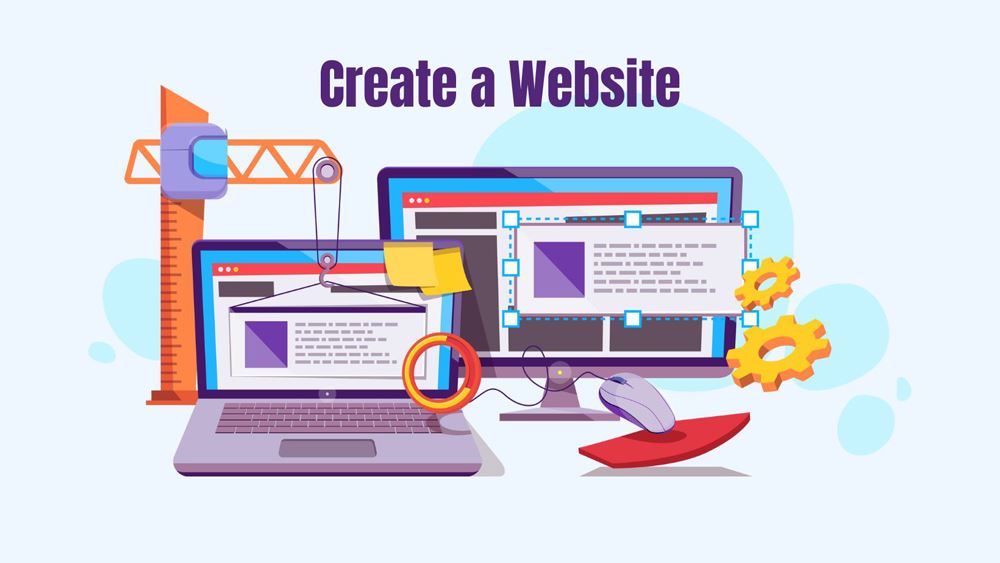 About Course
Welcome to "Create a Website 101," your ultimate guide to building a stunning website from the ground up. In this digital era, owning a website is essential for anyone aiming to make a mark online, whether you're an entrepreneur, artist, local business, or a passionate individual.
Ever thought about how to showcase your ideas, products, or services online? The world of web development and design might seem daunting, but "Create a Website 101" is here to simplify it for you. Our course is tailored for beginners and web enthusiasts, offering step-by-step instruction to make website creation approachable and doable.
What You'll Learn:
Empowerment: Finish this course with the skills and confidence to independently build your own website.
Creativity: Express your unique vision and identity on the web.
Visibility: Turn your website into a digital hub, reaching a worldwide audience and finding people who share your interests.
Course Highlights:
Choosing a Domain: Selecting the right domain is crucial in carving out your online identity. Learn how to pick a memorable, brand-reflective domain that boosts your SEO.
Picking a Web Host: Discover how to choose a reliable web hosting provider, ensuring your site is always accessible and secure.
Understanding Website Builders and CMS: Dive into the world of website builders and content management systems, from user-friendly platforms to more flexible, advanced options like WordPress.
Structuring Your Site: We'll guide you in planning a clear, navigable structure and creating compelling content that resonates with your audience.
Step-by-Step Website Building: From domain selection to launching, we cover every step, focusing on user-friendly design and SEO best practices.
Engaging Content Creation: Learn how to craft content that captivates and retains your audience, using SEO strategies to enhance visibility.
Designing a User-Friendly Layout: Create a visually appealing and easy-to-navigate website, ensuring a responsive design across all devices.
Adding Interactive Features: Enhance your site with interactive elements like forms, e-commerce tools, and multimedia content.
Testing and Launching: We'll teach you how to test, optimize, and launch your website effectively, ensuring a smooth user experience.
Ongoing Maintenance: Learn the essentials of regular updates, security practices, and incorporating user feedback for continuous improvement.
Our Teaching Philosophy:
We believe learning should be fun and accessible. "Create a Website 101" uses simple language, free from technical jargon, with hands-on exercises and practical examples. You'll not only understand the concepts but also apply them in real-world scenarios.
This course is perfect for business owners seeking an online platform, creatives wishing to showcase their work, or anyone intrigued by web creation.
Ready to begin your journey in website creation? Join "Create a Website 101" and unlock the door to the digital world!
Show More
Course Content
Introduction to Website Creation
Introduction to Creating a Website
Get Website Hosting and Domain Name
Building Your Website
Install Essential WordPress Plugins
Website Design and Layout
Launching Your Website